Product Description
Logitech M100 Mouse
The mouse you're holding comes with all the care we've built into more than a billion mice, more than any other manufacturer. For more than 25 years, people around the world have appreciated the design, quality, and focus on innovation that we've put into every Logitech mouse.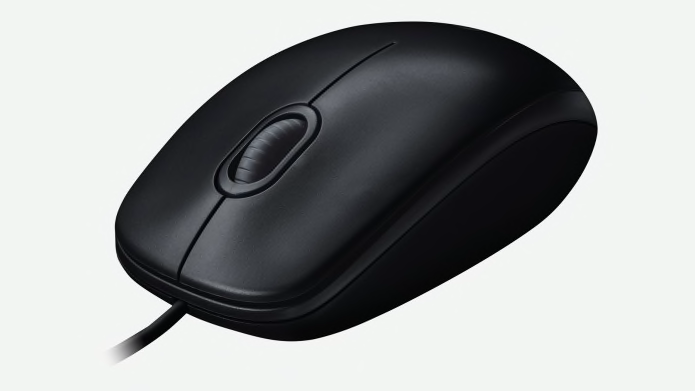 Features:
PURE SIMPLICITY
Comfortable, easy, and ready to go. It's the full-size, ambidextrous mouse that's simple and ready to tackle your demands with no fuss. Just plug in the cable via the USB port, and you're on-track with a mouse that simply works.
Simple to set up and use
Since it's corded, you can just plug the cable into a USB port and use it right away. Plus a three-year limited hardware warranty means your mouse will keep working just like you expect.
High-definition optical tracking
You'll enjoy responsive, smooth cursor control and precise tracking and easy text selection thanks to high-definition optical tracking (1000 dpi).
Side-to-side scrolling plus zoom
You can navigate spreadsheets and scroll horizontally through documents using the scroll wheel or instantly zoom in and out on your photos with a click.
Full-size comfort, ambidextrous design
Designed to keep either hand happy. So you'll feel comfortable, even after hours of use.
Logitech M100 Mouse